JSTOR @ Botany 2018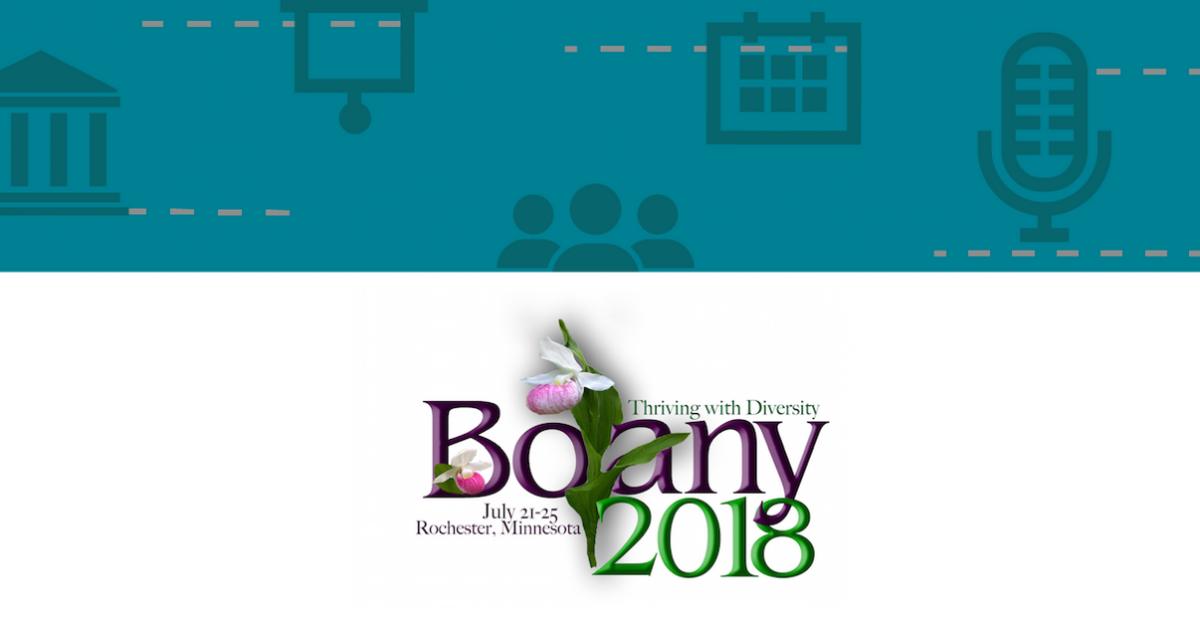 Visit us at the Botany 2018 conference! We'll be at booth #307 and we'll also be hosting an afternoon symposium (details below). Be sure to ask us about JSTOR Global Plants and our upcoming Plants and Society resource
The Future of Digital Projects for Research and Teaching in Botany
Date: Tuesday, July 24, 2018
Time: 1:30 p.m. – 5:30 p.m. CDT
Location: 103/Mayo Civic Center
Botany was early to recognize the potential impacts on the field of digitization and digital projects, from scanning herbarium specimens so scholars from around the world could easily access them to recovering lost archives to developing access to copious amounts of data on plant life and biodiversity more broadly. As digitization of physical materials has become more widespread and digital capabilities have increased, the expectations for digital projects in botany have similarly advanced. It is no longer enough to simply scan an item and make it available as a PDF on a website. Researchers and students now are looking for innovative digital projects that use the digital medium to present objects in new ways or bring together materials in ways that weren't possible in an analog environment, all of which allows for new avenues to pursue in research and teaching.
This symposium will address questions such as: what existing digital projects in botany have been successful and how did they become so; what areas of need should future projects explore; how do we define success for digital projects; how do digital projects directed at students differ from those aimed at the researcher; how can we use digital projects to reach new students and interested lay people; and how are new digital projects funded and supported for the long term.
The panel will include speakers from a range of backgrounds–including both academics and librarians, as well as people working for organizations developing these digital initiatives–creating a conversation that will bring together multiple viewpoints. Panelists include:
Hilary Callahan, Ann Whitney Olin Professor of Biology, Barnard College
Elspeth Haston, Deputy Herbarium Curator, Royal Botanic Garden Edinburgh
Martin Kalfatovic, Associate Director, Smithsonian Libraries and Program Director, The Biodiversity Heritage Library
Barbara Thiers, Director of Science, New York Botanical Garden
Adrian S. Wisnicki, Assistant Professor and Center for Digital Research in the Humanities Faculty Fellow, University of Nebraska-Lincoln
Be sure to add our symposium to your Botany 2018 schedule.