Livingstone's Zambezi expedition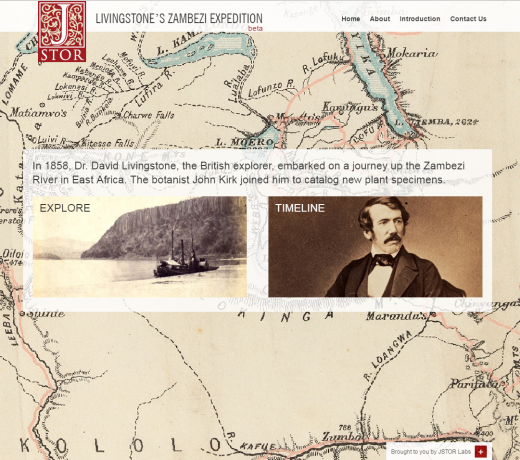 Livingstone's Zambezi Expedition is a beta site built by JSTOR Labs in collaboration with JSTOR's Content Development team based on David Livingstone's African expedition along the Zambezi and Shire Rivers from 1858-1864. The site provides students, teachers, and scholars with a greater understanding of the scientific, historical, and cultural contexts of the expedition, offering users both a high-level overview of the expedition and the ability to perform a detailed analysis of the materials.
The resource brings together content from JSTOR Global Plants with journals and pamphlets from other relevant JSTOR collections. This includes more than 550 plant specimens collected on the expedition and more than 150 personal letters, reports, maps and related materials.